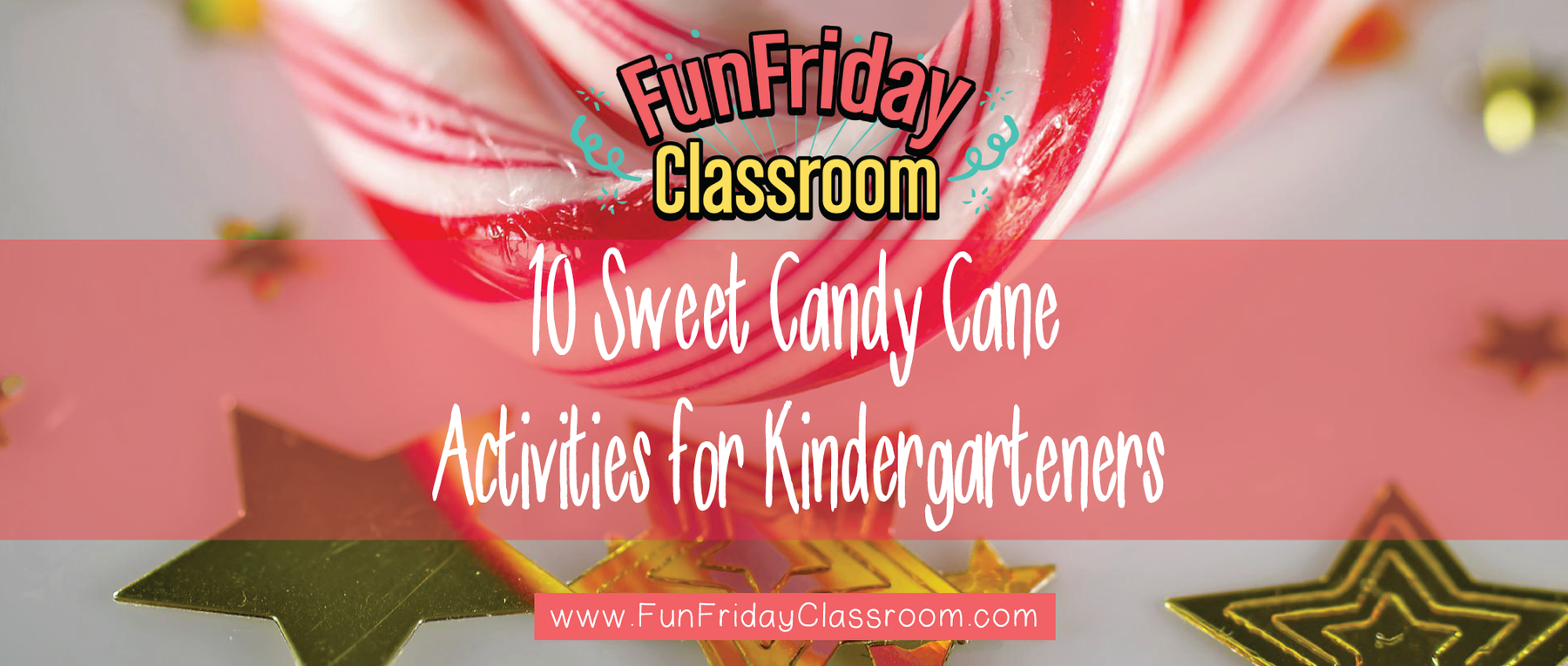 10 Sweet Candy Cane Activities for Kindergarteners
 I cannot believe in 5 days it's going to be December! I'm not sure about you, but here once Halloween is over my life turns into a total whirlwind. There's planning, family gathering, holiday shopping, cookies, and coming up with activities for class.

Let me help you with that last one with a few suggestions that go with the Kindergarten Crate December theme, Candy Canes!

The first activity on the list is this super easy, all ages, candy cane collage from Toddler Approved. Just grab the glue, scissors, and the decorations!


To eat or not to eat? That is the question! This edible Stretchy Play Dough will smell delightfully of candy canes, and if your kids happen to indulge, well, lucky for everyone, it's edible!
I thought this idea was particularly genius. I've thought of patterns, spelling words, and beads, but I love the little number tags they use on the pipe cleaners! Such a great idea from Fun Learning For Kids.

A fun STEM activity from Preschool Powol Packets - fizzing candy canes. Your students will love watching and observing how these candy canes react!
A sweet sight word center is around the corner with this sight word candy cane center featured on Crayons & Cuties.
When in doubt K.I.S.S.! Keep it simple, silly! These pretty patterned candy canes are great for little hands when you need a last minute activity.
Okay, this is one sweet sensory center! The pleasant aroma of candies will keep your kinders intrigued and engaged while they park themselves at your sensory center.
Admittedly, this activity might be best for a holiday party with some extra grown up hands to help, but this peppermint slime will provide heads of sensory fun!
These candy cane number sense puzzles from Miniature Masterminds are a perfect addition to any holiday math center.
Print and pass out. What's sweeter than that?
A Pinch Of Kinder has a sensory station that's truly full of holiday magic. Just check out her sensory station and activities!
No matter how you choose to get festive in your classroom around the holidays the scent of peppermint is a calming and welcome addition to the bigger scene. 
This past month at Kindergarten Crate was Candy Cane themed, and I cannot wait for the pics of happy students to start rolling in. If you're interested in subscribing to the only subscription box curated with Kindergarten classes in mind you can use the code: CANDYCANE for 10% off your first month. Oh, and Kindergarten Crate also offers Pre-K and First Grade crates, too!