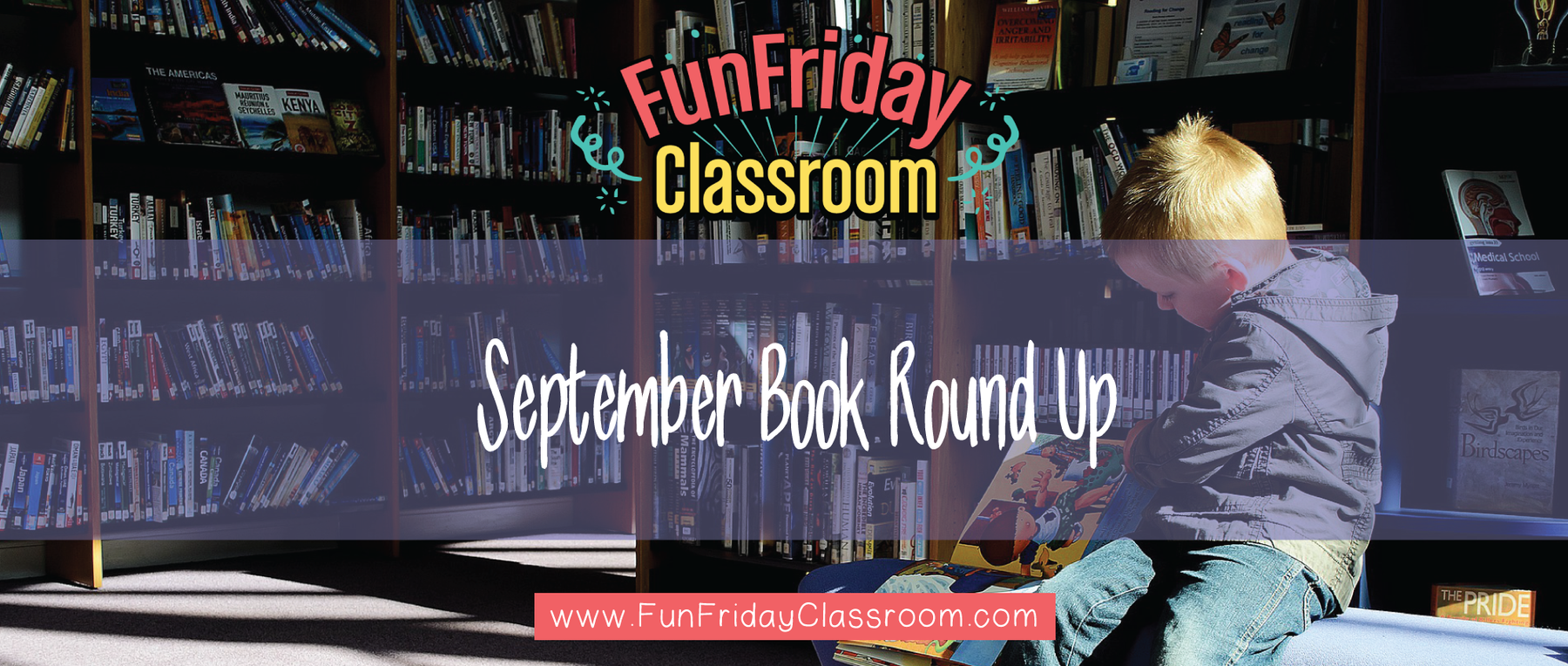 September Kindergarten Book Roundup
Another back-to-school season has started, and that means it's time for another round of books to enjoy! This month, we are highlighting special stories with three unique themes. So, whether you're looking for books on apples, community helpers, or getting to know the five senses, we have got you and your classroom covered!  
Apples
National Geographic Apples for Everyone
Apple Picking Time by Michele Benoit Slawson
One Green Apple by Eve Bunting
Apple Farmer Annie by Monica Wellington
Bad Apple: A Tale of Friendship by Edward Hemingway
How to Make an Apple Pie and See the World by Marjorie Priceman
Are you looking for a fun and fresh story that will help you and your students explore the world? Look no further than How to Make an Apple Pie and See the World by Marjorie Priceman. Students and teachers alike will enjoy seeing the colorful, beautiful illustrations and worldly explorations, that take you from your home to places like Italy, France, and beyond! Students will love seeing different parts of Europe and gives endless opportunities to learn new words and cultures. Bon voyage! 
  Be Sure to check out our learning pack to go     along with this wonderful picture book, complete   with activities for skills   in literacy, math, science   and more. Find it here: How to   Make an Apple   Pie and See the World - Begin with Books     Learning Pack 
Community Helpers
Clothesline Clues to Jobs People Do by Kathryn Heling
Officer Buckle and Gloria by Peggy Rathmann
Whose Hat Is This? by Sharon Katz Cooper
Work by Ann Morris
The Giant Hug by Sandra Horning
Riley Can Be Anything by Davina Hamilton  
In this book, readers follow Riley as he explores the many ways one can be in the world when they grow up. With rhyming and lyrical expressions, this story is sure to intrigue all of your students as Riley learns about different professions like a doctor, musician, a chef, and so much more! As Riley learns about what kind of jobs grown-ups can have, readers learn alongside him that they can do and be anything.
 Want to dig in deeper with Riley? Be sure to  check out our learning pack for further  exploration, and indeed, remember that you  can be anything you want to be!
You can find it  here: Riley Can Be Anything - Begin with  Books Learning Pack 
My Five Senses 
The Listening Walk by Paul Showers
The Five Senses (It's Science!)
 by Sally Hewitt
The Magic School Bus Explores the Senses
 by Joanna Cole
My Five Senses by Aliki 
The Little Mouse, the Red Ripe Strawberry, and the Big Hungry Bear by Don Wood
What can you see and hear and smell? Students will love gathering 'round to experience the five senses in this whimsical, sweet story about a very, very hungry bear who discovers a freshly picked strawberry. We highly recommend his story for its bright and fun illustrations.
Join Little Mouse as the story unfolds, discovering colors, sensations, smells, sounds, and tastes.
This story easily lends itself for further discovery, too! We have a bundle ready to go so that your students can engage more fully with their five senses! 
We hope you find something special here to share with your students as the new year begins!