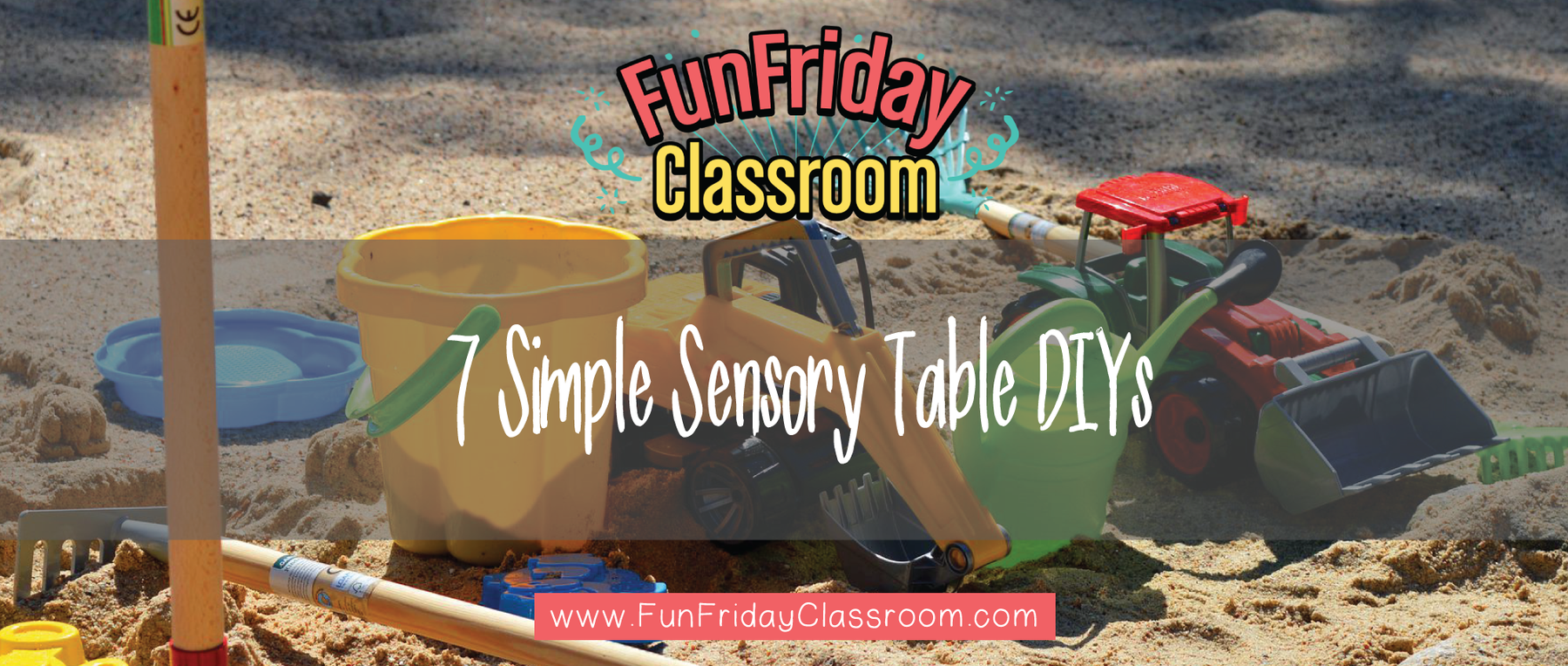 7 Simple Sensory Table DIYs
I don't know about you, but I've got big plans this summer.

DIY sensory table plans!

Since I was already scouring Pinterest for the coolest sensory table ideas I thought I'd share them with you.
On a budget? No problem!
This $12 sensory table has your basic needs covered. 
Double Sided Sand + Water Table

This dual sided sensory table could be used for so much more than sand and water!
This two tubbed wonder of a sensory table has plans to include a lid with a chalk board surface. Grate for storage and arts and crafts!
Sand + Sensory Picnic Table
This sensory bin is cleverly disguised as a picnic table. This one is perfect for an educators favoring outdoor play!

30 Minute $30 Sensory Table
Thirty minutes, thirty dollars, and easy to assemble? Yes, please! This sensory table is a winner!
PVC Sensory Table
Over at Kindergarten Smorgasboard they've got great plans for this light weight PVC sensory table.
Water Table
Not entirely a sensory table, but if your school does water days this table would be a great addition.
Sensory tables are wonderful ways for children to safely experience lots of different textures and play scenarios. Plus, they're self contained, so there's a lot less clean up (usually).

If you're a subscriber to Kindergarten Crate then you might remember when we sent water beads for the kids to make their own ocean scene. 

You could also use sand, colored rice, and lots of other common items. The list goes on.

If you aren't a subscriber of Kindergarten Crate you're probably wondering what is Kindergarten Crate, anyway?

Simply put, Kindergarten Crate is a monthly subscription box just for early education teachers. Currently Kindergarten Crate offers subscriptions for Pre-K, Kindergarten, and First Grade classrooms.

Every month you'll get a read aloud book, supplies, activities for your class, and a special gift just for you!

There's more information at www.KindergartenCrate.com, and if you use code 10OFF you'll get 10% off your first crate!