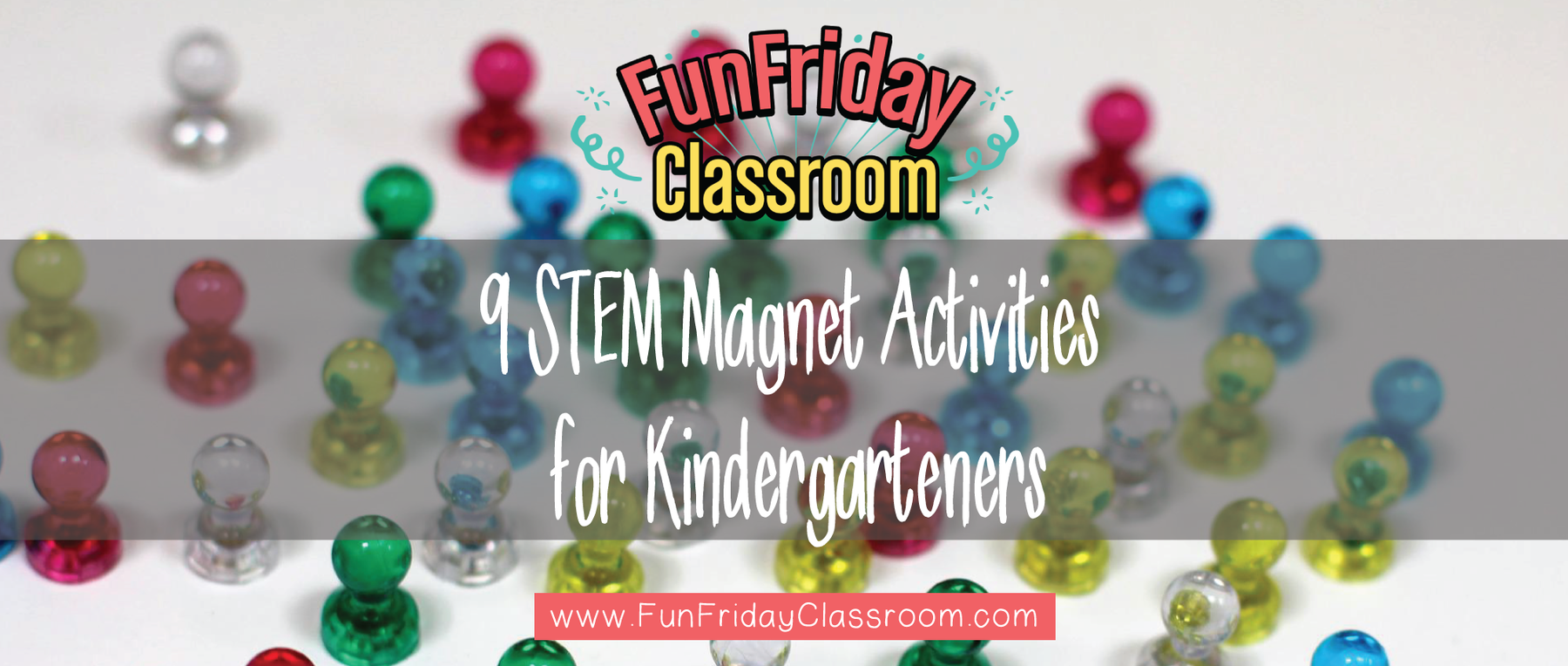 9 STEM Magnet Activities for Kindergarteners
I am such a nerd for science. I love learning about anything, but science is just so amazing. Not only does science help explain the world around us, but it also promotes critical thinking skills and curiosity. 
I am constantly trying to feed the curiosity beast in my kids, and one of the things that holds their attention the longest would be magnets.
There are so many options for the kinds of magnets you can use in your classroom, and so many ways to use them, too!

Here are just a few of my favorite ways to use magnets in class:
Let's start with some basic magnetic properties and worksheets from Simply Kinder. "The National Science Education Standards recommend that students in grades K–4 explore the topic of magnetism."
This Magnetic Letter Sensory Bin from ABCs of Literacy helps with letter recognition, fine motor skills, and visual discrimination. Plus, it comes with free printables.
No Time For Flashcards has a great list of different ways to use magnetic letters. Not only are you going to promote literacy, but lots of different ways of thinking, too!
My kids at home (ages four and five) will sit and play with Magnatiles for hours, so naturally I was drawn to these free Magnatile printables from Totschooling to use in the classroom.
Lego + magnets, this activity has STEM written all over it. Science Sparks even provides some questioning to use as your students navigate through this Lego maze.

Another great use for Magnatiles or Picasso Tiles in the classroom is making letters with them! This worksheet set from Teachers Pay Teachers has you covered. Plus, you're supporting another teacher when you buy. How cool is that?
I think this could be the most fun activity on this list. Magnet powered cars from Science Kiddo! 
So cheap and simple you could put it together in a lunch break if you already have your magnets. These paper plate mazes will keep little hands busy and focused. Bonus points for the adorable space theme in this picture!
Teach Beside Me really gets things swinging in the classroom with their magnet pendulum activity. 

These fun and hands on magnet activities will really help curiosity stick to your little learners. 

For more ideas delivered to your doorstep every month check out Kindergarten Crate. The only subscription box hand selected just for Pre-K, Kindergarten, and First Grade classrooms. Each month you'll get classroom supplies, a read aloud book, something just for you, and more! And, if you use the code MAGNET at checkout you'll score 10% off your first box.