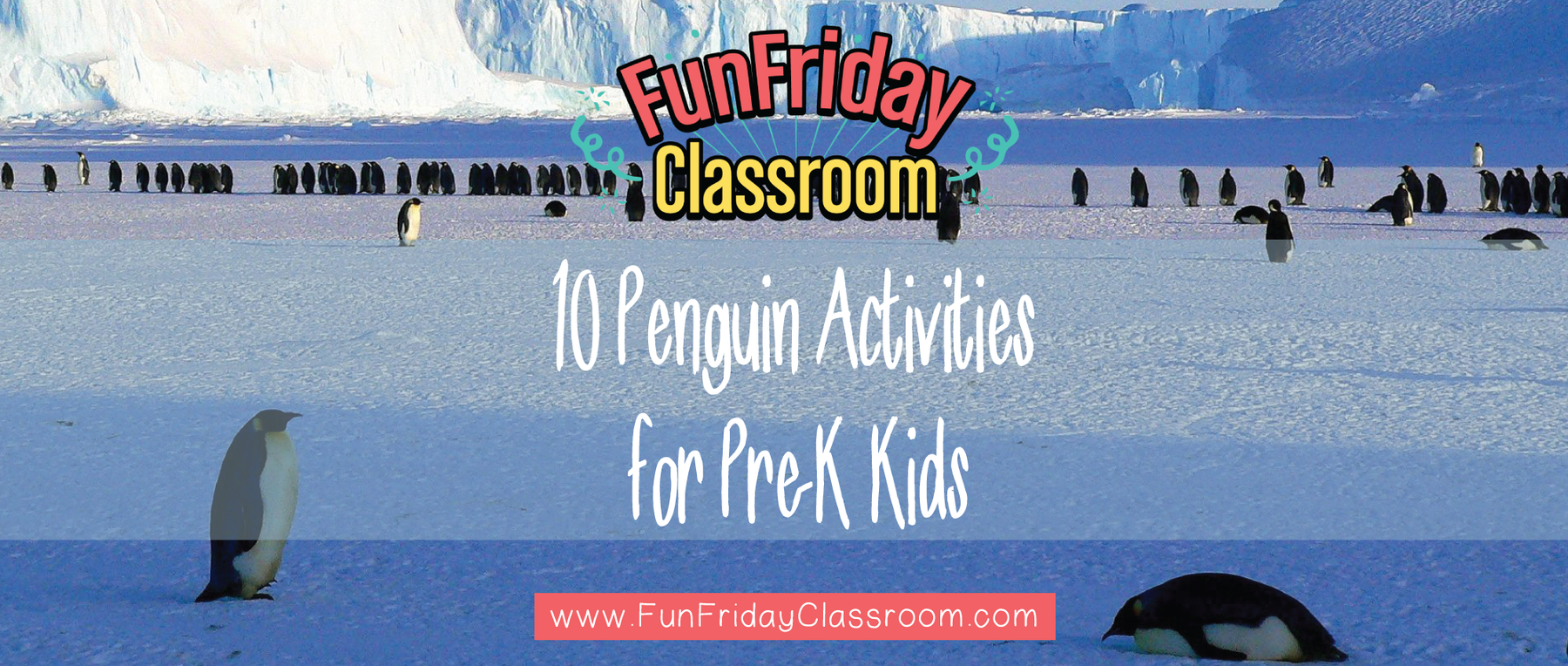 10 Penguin Activities for Pre-K Kids
The first month of the year, and in tons of classrooms that means... Penguins!

January is a fantastic month to learn about all kinds of arctic animals. This month the Kindergarten Crate was penguin themed, too, which was so great. I had tons of things ready to go for the arctic animals month. That's one of the things that's so awesome about Kindergarten Crate, honestly. Kindergarten Crate does its research so that the box theme will align with most popular school themes for the coming month, and then you just plug it into your lesson plan!

If you're not already subscribing you should check it out. In the meantime, I've got lots of ideas to share with you from other teachers around the internet to help supplement your penguin unit.
Nice and simple, just print and pass out! A penguin coloring page for when you just need to keep hands busy for a minute.
Grab the scissors, glue, and paints for this super cute hand print footed penguin. He'll waddle his way right onto your hallway wall, I'm sure! From Mrs. Hodge and  Her Kindergarten Kids.
I love these free color clip cards for Pre-K kids or even a daycare setting. 
Over at KidSparkz they have everything from penguin number sequencing to puzzles for download.
There's also this free science penguin from Teacher's Pay Teachers.
I'm in love with this penguin plate craft from Kids Craft Room. It's so cute, and it moves up and down! Your students will love to play with this baby chick.
Of course, this heart penguin from Simple Mom Project is stinkin' adorable, too!
Check out this little splat penguin! Every splat will be as unique as your students!
Your students are sure to have a blast waddling this little cup penguin around their tables.
P is for Penguin, after all! 

I hope you can all stay warm through January, February, March, and April (for my midwest friends!). 

I would love to see any pictures of your penguin art in our Facebook Group that's open to all primary school teachers. There are contests, freebies, support, and of course fun. 

You can join the Kindergarten Crate Community here!

Hope to see you soon!