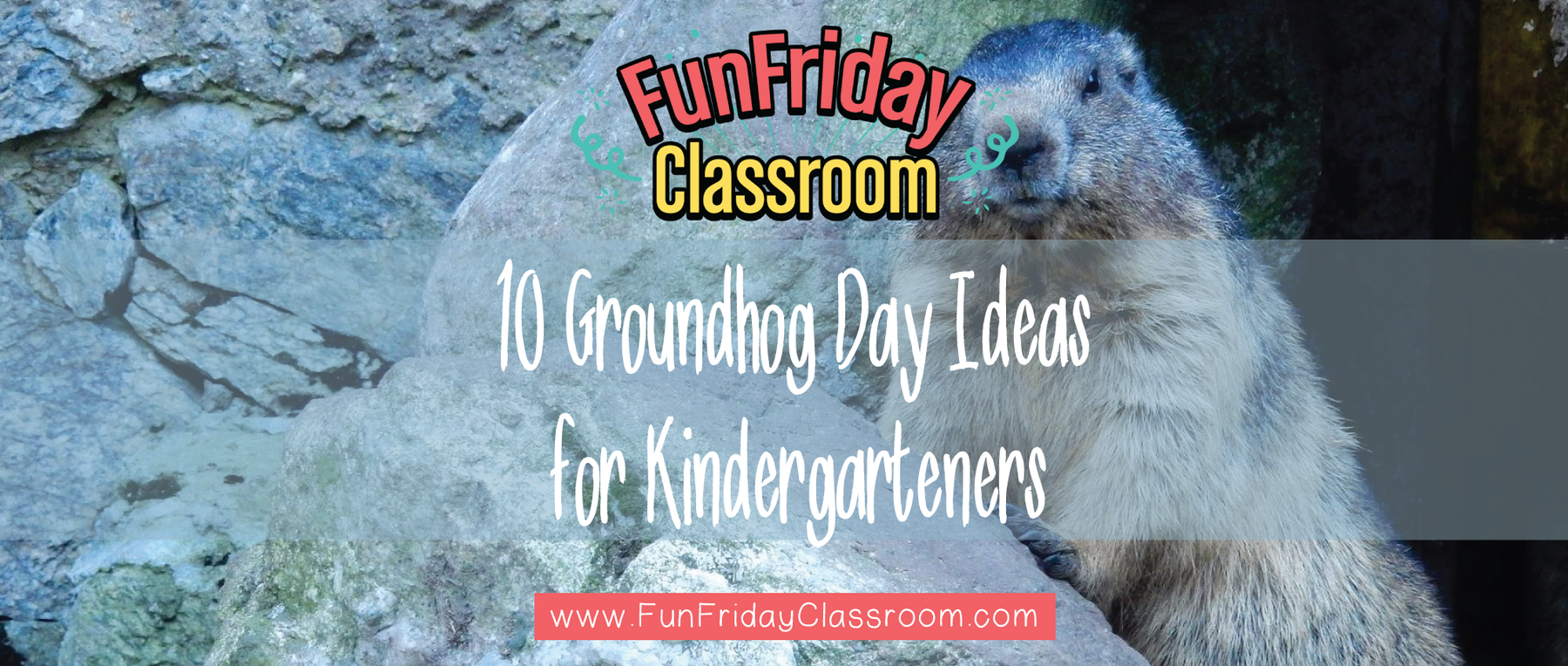 10 Groundhog Day Ideas for Kindergarteners
So, what do you think? 

Six more weeks of winter? Or is spring full steam ahead?

I'm hoping that we get an early spring! This winter has been nothing but ice and mud here in Michigan, and I'd love to start seeing some signs of spring sooner rather than later.
I can still remember being a kid and doing Groundhog Day predictions in my classes. Is this something you do in your class? 

If it is there are some free Groundhog files for download in the Kindergarten Crate Facebook Group. 

I also took the liberty of rounding up some other free Groundhog Day activities for you to use in your classroom, too:
Sight words, sight words, everywhere! Scoop up this free Groundhog Sight Word Match from The Kindergarten Connection.
Some super simple coloring sheets from Best Coloring Pages For Kids is a nice and easy activity. They also have some symmetry worksheets available!
This color by sight words freebie helps with hand strength and sight words!
This cute poem from Can Do Kinders can be sung to the tune of "I'm a Little Teapot", and I bet your whole class will sing along!


Make these cute Popup Groundhog cookies for your class (or yourself!). Bonus, they're no-bakes, thanks She Knows!
Cutting, gluing, painting, there isn't anything about making this paper plate groundhog from Sight and Sound Reading that your students won't love!
How many groundhogs in your class will come out of their cozy cup burrows to see their shadows? Students will love to play with these groundhog popup cups from Tips from a Typical Mom!
Can't you just picture how cute your classroom will be full of Kinders in these groundhog masks? You can get the details at Pinning with Purpose.
In My World has an excellent (and adorable) groundhog activity for fine motor practice you should get, too.
Oh, and while you're at it, don't for get to grab all these printables from Mama's Learning Corner!
 Whether Punxsutawney Phil predicts six more weeks of winter or and early spring, I can predict that your Kindergarten class would love the activities that come in Kindergarten Crate!

Kindergarten Crate is the only subscription box curated especially for grades pre-k, kindergarten, and first. You can find out more on the website, and if you use code GROUNDHOG you'll get 10% off your first shipment!