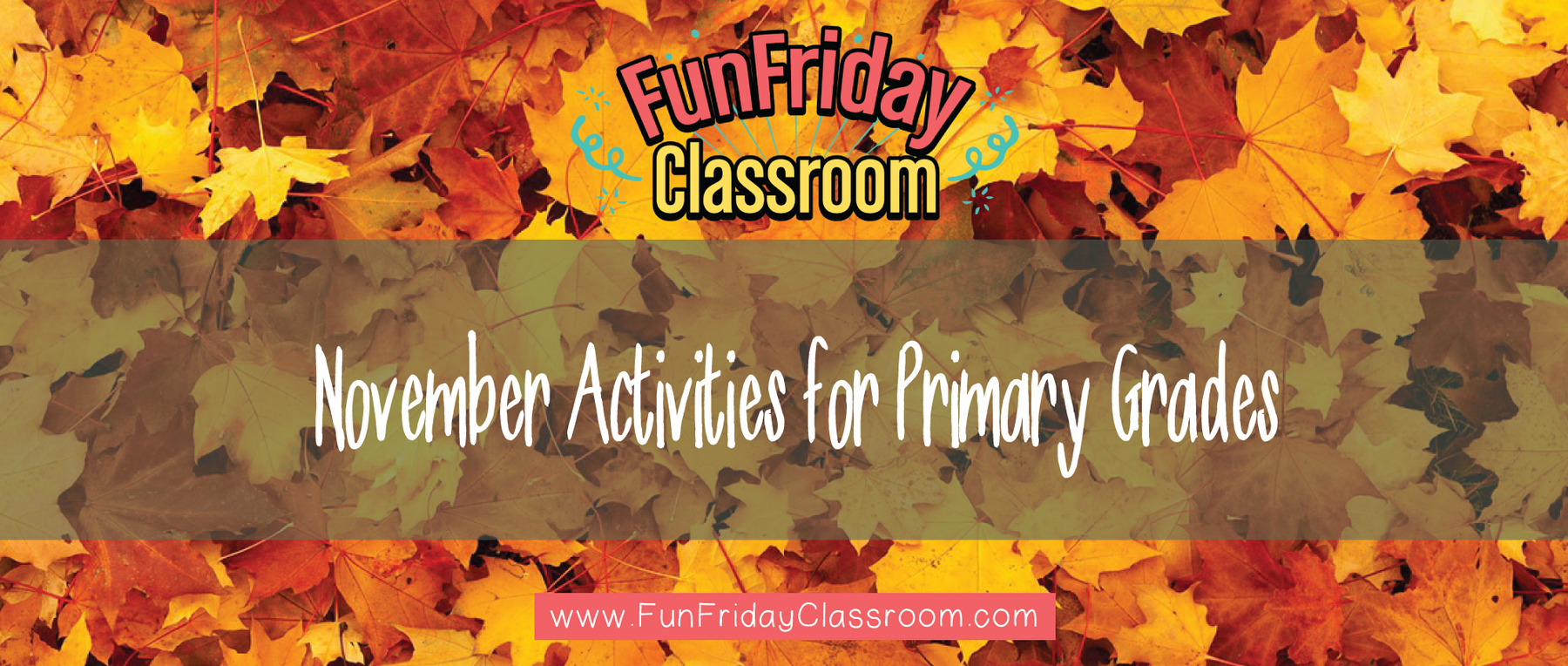 November Activities for Primary Grades
Welcome, November! Can you believe it is already November? The air is getting crisper, and turkey season is upon us! We hope you and your students will enjoy some of the November activities we have collected for you. Have a happy and safe November full of fun and learning!
This fun race to the top game is sure to have your little turkeys excited! Bring a fun new game to the classroom this Thanksgiving season with this racing game. Each student chooses a character and then they're off! Have fun!
Pocket of Preschool has a TON of fantastic activities to bring into the classroom for fall. We especially love that these can be used in a variety of different classroom centers. Our favorite is the pie play dough activity! Let your imagination run free!
Looking for new sight words? Check out this fantastic fall sight word list and activity from The Kindergarten Smorgasboard. There's a whole bunch of ways to bring new sight words to your students – why not place them in fun pumpkin packaging? How festive!
We love all of the great turkey videos out there! We especially love all of the wonderful turkey read alouds that are available. Check these out! Your students will love all of the gobble-tastic videos!
Looking for a fun way to get creative with leaves? Why not combine leaves and paint with this beautiful art project from Arty Crafty Kids? Combine the beauty of nature with your creativity this fall! Students will have a blast collecting the leaves and choosing how they paint.
A Fall Ball for All is one of our very favorite book recommendations for fall! We have talked about A Fall Ball for All before, and we highly recommend this sweet and seasonal story for your classroom.
This math bundle from Make, Take, and Teach has everything you need for a fall and festive math center this year! Why not practice your counting on apple trees? There's so much more to learn and explore in this bundle.
We have so many turkey themes to choose from over at Teachers Pay Teachers! TPT allows you to purchase themes for every center. We have a variety of turkey inspired learning bundles – gobble, gobble! Enjoy!
We love seeing our teachers and students get in touch with their dramatic side! How about a puppet show this year and bring out your students' dramatic flair! These popsicle stick crafts from Messy Little Monster are adorable, fun, and super easy to make.