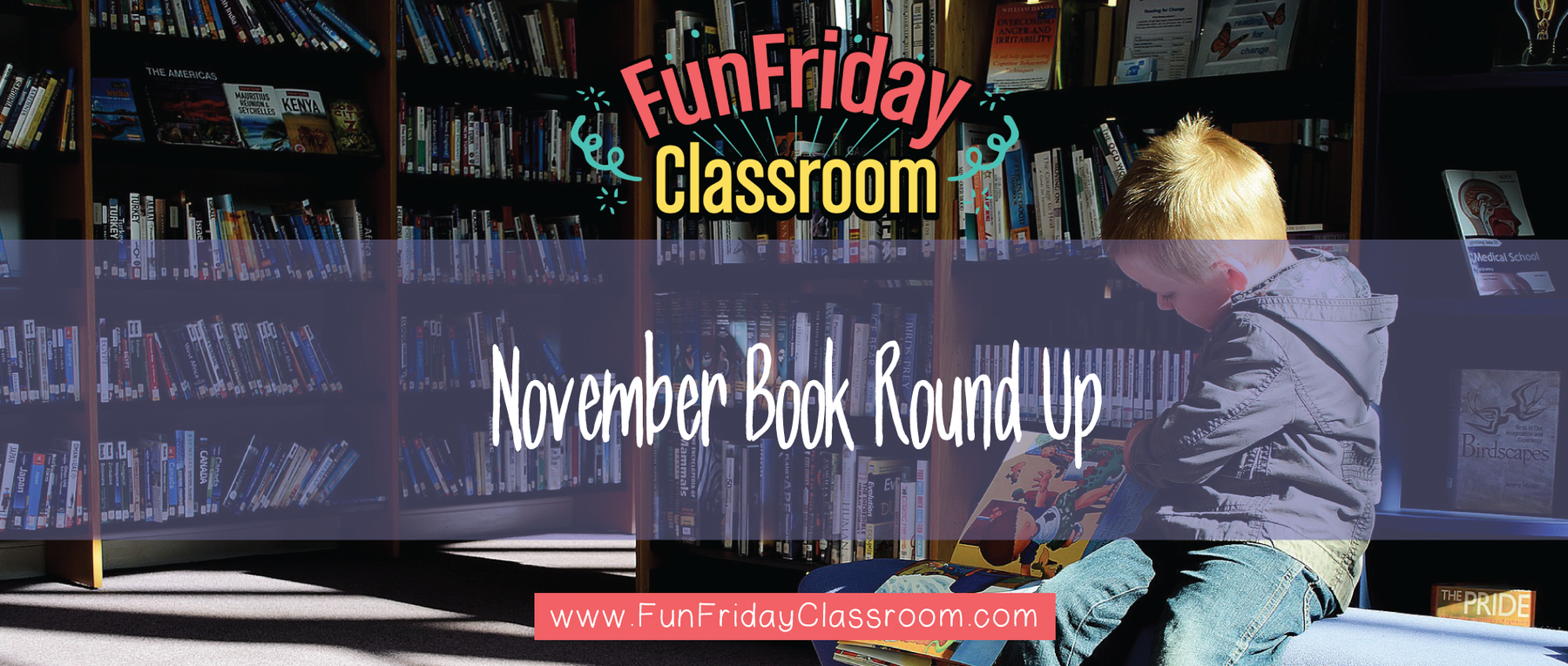 November Bookshelf for Kindergarten
It's hard to believe that it's already November, the time of cloudy grey skies and falling leaves, but here we are, teachers! You might be thinking about Thanksgiving, harvest, and November stories to share and read-aloud with your class, we thought we would give our recommendations, too! Below you will find descriptions of several books about turkeys, Thanksgiving time, forest books, and Native American culture and literature.
Thanksgiving Books
Turkey Trouble
Turkey Trouble is a great addition to your classroom this November. What happens when it is Thanksgiving time and you, a turkey, are the main dish!? Find out with this hilarious tale about a turkey that goes rogue, trying to disguise their very turkey-ness! Perfect for Thanksgiving week and harvest time.
Balloons Over Broadway
Balloons Over Broadway is a fascinating story to bring to your kindergartners this November. Many students will be familiar with the famous Macy's Thanksgiving Day parade in the great New York City. But what about those glorious balloons? Students will learn about the person behind these great works of art!
One is a Feast for Mouse
During the holidays, it can be easy to become a little obsessed with material things. This sweet Thanksgiving story reminds readers that there is gratitude to be found in the small, simple things. That sometimes, we need just enough, and not too much. Perfect for the month of November and the week of Thanksgiving.
How to Catch a Turkey
This hilarious book will have you and your students laughing all the way through! What happens when a turkey is on the loose just before the school play? Find out with this hilarious romp. We love this silly and smart Thanksgiving book, and know your students will, too!
Thank You, Omu
Thank You, Omu is a beautiful tale of giving and generosity. Everyone in Omu's neighborhood just adores her delicious and famous stew. But what happens when everyone gets a bowl full of this amazing soup? What is left for Omu? Is there enough for her, too? We hope you enjoy this heartwarming story. 
Forest Books
The Leaf Thief 
This squirrel loves counting every single leaf on each tree. With lots of counting and colors to enjoy, students will learn about numbers and autumnal colors. But oh, no! There is a leaf find. Find out who it could be with your students!
Fletcher and the Falling Leaves
Fletcher loves the beautiful leaves in autumn. When they start to fall off the trees, he is worried that something horrible is happening. What could it be? Perfect for transitioning from fall to winter, and learning about foxes and forest animals.
In November
Cynthia Rylant's beautiful poetry is lyrical and warm, inviting readers to think about the blessings and wonderful things that happen in the month of November. This stunning book features beautiful words and art alike.
Leaf Jumpers
Leaf Jumpers is another wonderful poetic book that showcases the beauty of autumn. Perfect for exploring the wonders of November, your students will appreciate the lovely language, rich, fall colors, and beautiful illustrations in this lovely book.
Because of an Acorn
Because of an Acorn is a great story for your young readers who are learning about the life cycle of trees, or how things change and transform during autumn. We love the beautiful artwork in this story and we know your students will, too. 
Native American Books
Totem Tale
A grizzly bear, beaver, frog, and raven all come to life in this tale set in the Alaskan wilderness.
Students will learn about totem poles and Native American culture in this Alaskan setting. Interesting with lovely artwork, your students are sure to learn a lot. 
Fry Bread: A Native American Family Story
Told in verse, this story teaches its reader about family traditions from this Native American family, including their fry bread. Perfect not only for harvest time, but for poetry units, too. This story weaves a beautiful tale.
We Are Water Protectors
This is a #1 bestseller in American Folk Tales for a reason! Inspired by Native and First Nations peoples rallying cry for water protection, this poetic book reminds readers of the importance and significance of the earth's water supply.
We Are Still Here
In this book, twelve Native American children talk about what it is like to be present in modern day America. They talk about their history, but also bring in modern law and policy. Too often, students are taught only that Native Americans once existed on this land. This book brings Native voices to the forefront and proudly says: WE ARE STILL HERE!