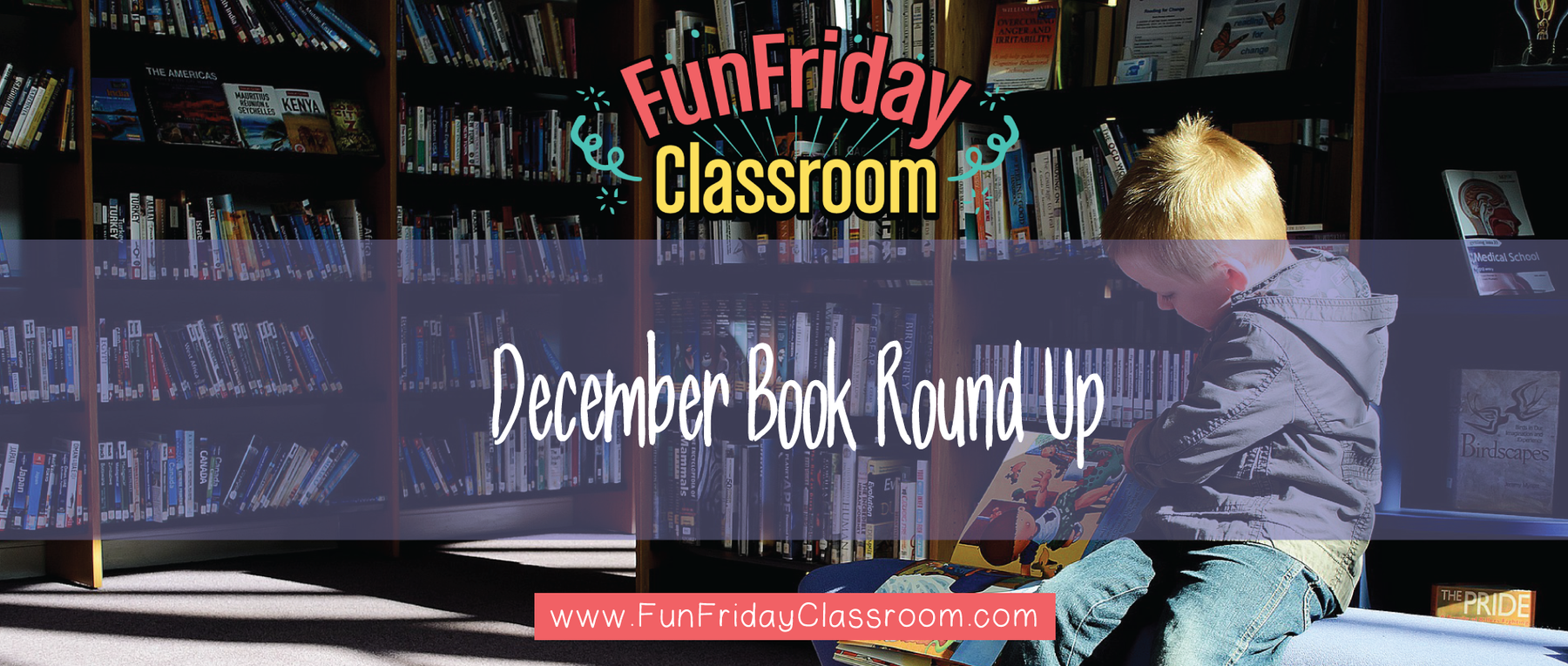 December Bookshelf
'Tis the season around the world to celebrate! No matter what, who, or how you celebrate the holiday season, we have a great selection of books for you to share and enjoy with your classroom this December. Stories filled with festive and fun traditions from around the world, gingerbread man themes, and scientific books specific to hibernation and migration, we hope that there will be something for everybody as the days get shorter and winter begins! Happy reading and Happy Holidays!
Holidays Around the World:
The Story of Hanukkah by David A. Adler
The celebration of Hanukkah is known throughout the world, including delicious food, beautiful light, and fun-filled games. This book explores the ancient and sacred places and sights of Hanukkah from the holy temple of Jerusalem. This book also includes a traditional latke recipe.
Too Many Tamales by Gary Soto
Maria is excited that Christmas Eve has finally arrived, and that means making tamales with her family. But something happens to Maria while helping make the tamales. This funny, surprising, and heartwarming tale is available in both English and Spanish.
The Shortest Day: Celebrating the Winter Solstice by Wendy Pfeffer
Many of our contemporary celebrations of the season are rooted in the Winter Solstice, and this book explores the history and science of the winter solstice. With beautiful illustrations and clear language, your students are sure to understand the ways of winter this seasons Can also be used in science centers, what a bonus!
Together for Kwanzaa by Juwanda G. Ford
This story follows a young girl named Kayla who is eager to celebrate Kwanza with her family, including her brother who is traveling home. But with a large snowstorm coming her way, she worries that her brother might miss out on the fun. This one will teach your students about all the special traditions and activities during the time of Kwanza.
The Polar Express by Chris Van Allsburg
The Polar Express is a beloved Christmas tale known and adored by many. In this sweet story a young boy who is skeptical of Christmas and Santa Claus and is invited onto a magical train where adventure awaits. Explore the magic and wonder of The Polar Express with your students today!
The Gingerbread Man:
The Gingerbread Man Loose at the Zoo by Laura Murray
Have your students ever gone on a class field trip to the zoo? It's such fun! But what about a classroom full of gingerbread kids? They all head to the zoo where the meet all kinds of new and exciting animals! What could possibly go wrong?
The Gingerbread Pup by Maribeth Boelts
We have talked about The Gingerbread Pup before, so we couldn't resist another opportunity to talk about it! This sweet tale of the Gingerbread pup is sure to make you and your students happy this season. Gingerbread AND puppies? What's not to love?
The Runaway Tortilla by Eric A. Kimmel
This story of a sassy tortilla who jumps off the griddle is sure to make your students extra curious this holiday season! A quirky play off of The Gingerbread Man, students will love comparing and contrasting with the original story while meeting new characters along the way.
Tough Cookie by Edward Hemingway
This sweet story about a not-too-sweet cookie is one we think your classroom will truly enjoy. What happens when a freshly baked sugar cookie discovers they are, in fact, not delicious? A tale of identity and becoming will have your students thinking this winter!
The Gingerbread Girl by Lisa Campbell Ernst
One day a lonely old woman and an old man decide to bake a gingerbread girl. But when she comes out of the oven, like her brother, she runs off! We love the artwork in this Gingerbread retelling, and hope you do, too!
Hibernation and Migration:
Duck at the Door by Jackie Urbanovic
This hilarious book perfect for preschoolers will have your whole classroom smiling. Students will all laugh and learn while they meet new animals and characters in this funny tale featuring a silly duck.
When it Starts to Snow by Philis Gesrhator
What happens when it snows? What a great question! In this lovely story, each animal tells what it does when the snow comes falling down to the ground. Perfect for learning about the many ways animals adapt to colder weather.
Bear Snores on by Karma Wilson
Who shows up in bear's cave while he tries to slumber for the long weekend? Students will enjoy reading all about the kinds of critters who happen to show up during his long winter nap. Students will be introduced to all kinds of animals in this story.
 The Wish Tree by Kyo Maclear
The Wish Tree has such beautiful art that in and of itself is sure to delight both teachers and students this winter season. The story, too, is sweet and follows a young boy named Charles who is searching for a wish tree. He takes off on his sled and to find one!
A Bed for Winter by Karen Wallace
What happens when a little mouse is searching desperately for a place to stay when the winter wind comes blowing? A Bed for Winter shows young reader what happens when a little mouse needs a place to stay. This book features interesting photography that is sure to capture the attention of your students.