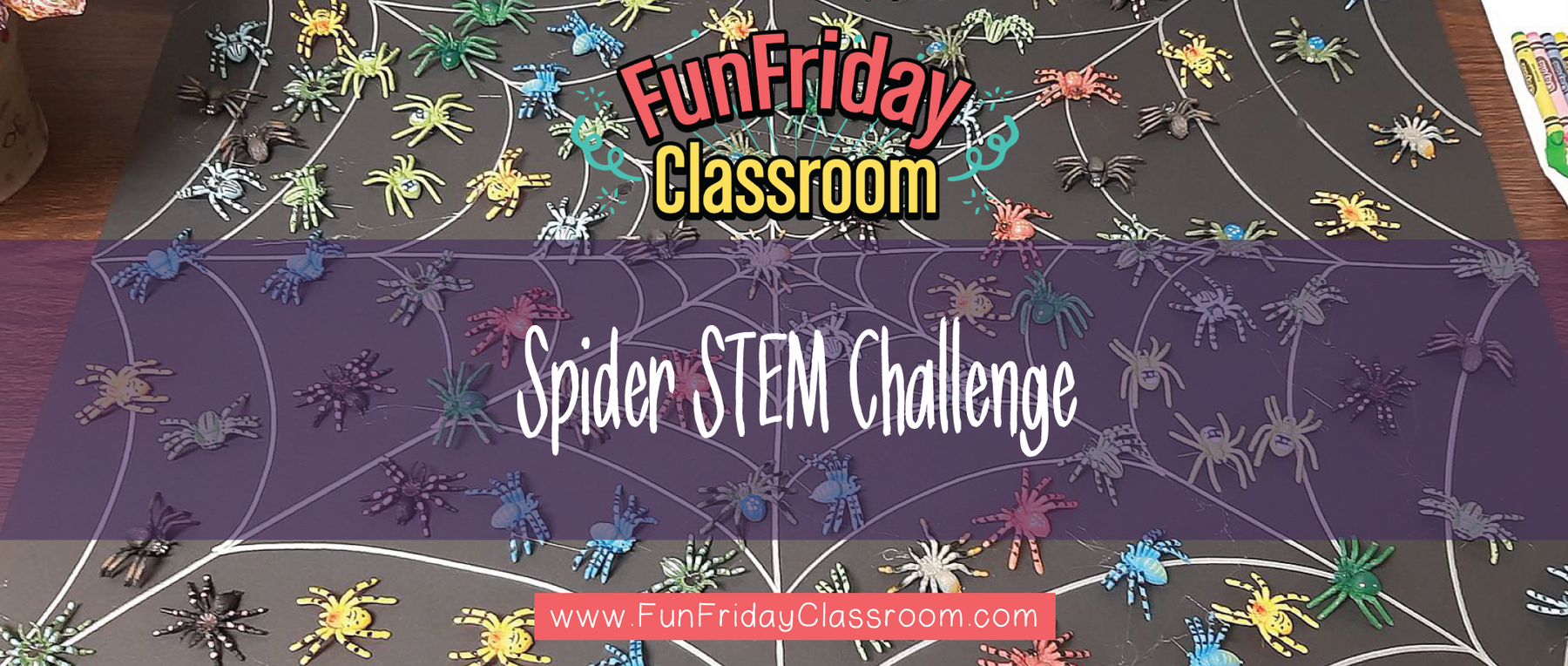 Spider STEM Challenge
It's nearly October, and that means all things pumpkins, bats, and creepy crawlies!

The October Kindergarten Crate is all about... spiders! It had lots of really cute goodies in it, and even had the materials for a spider in a web craft.

I know that all of you won't have the same materials that were in the crate, so I wanted to share some ideas using things you can find around the house.

Here's the original craft. It's so adorable, fun, and easy! 




You'll need:
chenille stem
twine
fake spider(s)
Show the students how to make a circle with their chenille stem. You may also want to cover any sharp ends of the chenille stem with a label or sticker.

Give your child about a yard of twine and a spider. Some students may need you to tie the twine onto the chenille stem circle before they get started.

Have them create a web by wrapping the twine around the chenille stem circle until they think their web will hold their spider.

Here are some additional ideas of how to build a circle frame for your web at home:


toilet paper/paper towel tube

taping straws together in a "circle" shape

popsicle sticks

cookie cutter


mason jar ring

a rim cut off of a plastic cup (be careful the edges aren't sharp!)

And here are some spider substitutes:

paper clips

pen caps

paper spider/square of paper

toothpick

piece of candy in wrapper

Lego

small block

eraser top/mini eraser
Use whatever you have and creative! 

If you're interested in fun activities like these shipped to your door for your class every month, go to Kindergarten Crate and use the code SPIDER for 10% off your first purchase.