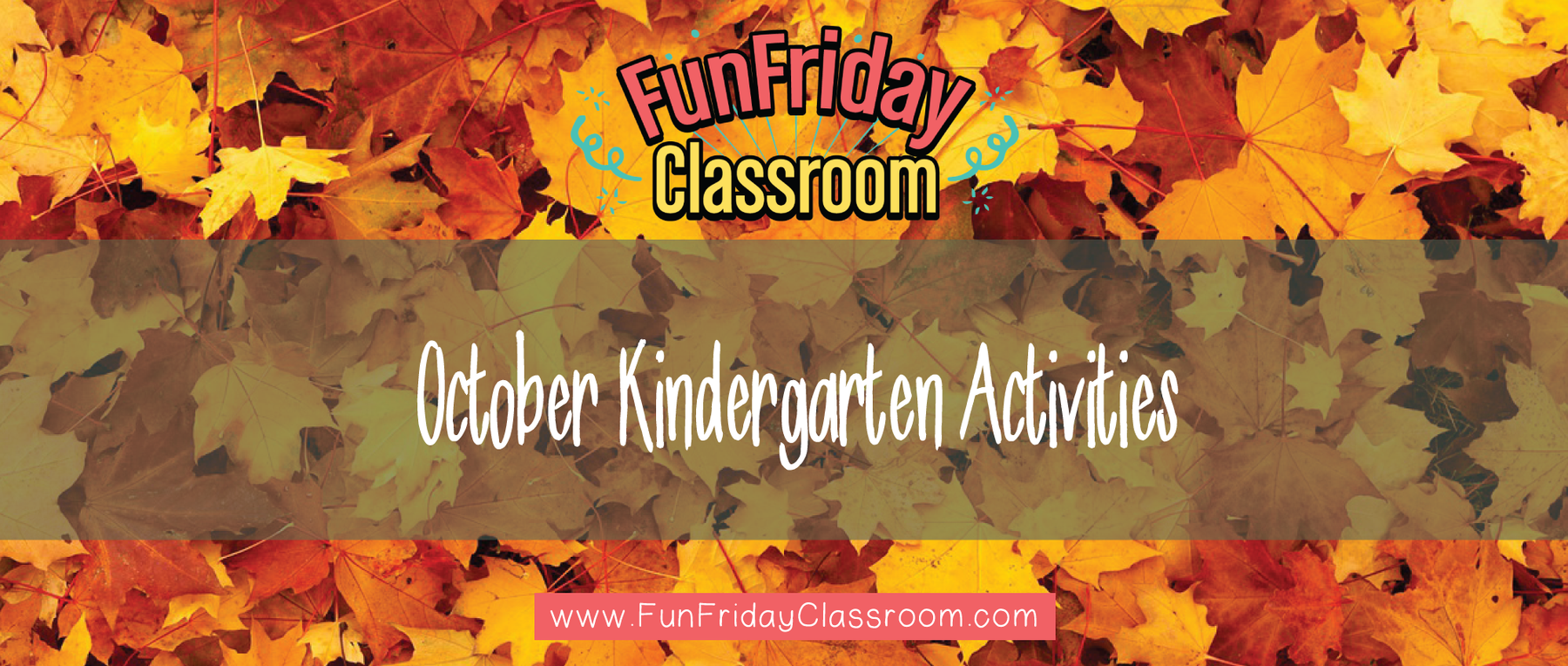 October Kindergarten Activities
Welcome, Fall! We are so glad to see the cooler weather and autumnal units popping up! Fall leaves, pumpkins, nocturnal animals, Halloween – there's so much to learn and explore this season! We hope that this list of ten activities will have your students eager and excited to learn this October!
First up is Pumpkin's Race to the Top! We love this free print and play game. Students roll and cover and count! This is a wonderful game to help students improve their counting and number recognition. We love when fun and learning are combined and games that help with learning often help new concepts stick! This game can be played in small groups or with a friend. Enjoy!
Check out the Pumpkin Race!
This sweet story is a great choice for a read aloud with your students this October. Picking out the perfect pumpkin is a big decision! But what happens when one pumpkin feels left out when all the other pumpkins are being picked? Find out with this beautiful story featuring lovely artwork.
3. Pumpkin Measurement Activity
Students will love this fun pumpkin math activity from the Kindergarten Team. With building blocks, students will stack their cubes to see how tall each pumpkin is! They can compare their pumpkin sizes. This is great for counting and fine-motor skills.
We love music in the classroom, and this fall song is a staple that will make your students so excited! Five Little Pumpkins is such a fun song, and your students will enjoy learning it. You can add dance moves, too! This song is not only fun, but will help students learn about rhyming.
Easy Peasy and Fun has some super cute art activities! Students will have fun with this collage art featuring candy corn! Halloween can be a delicious time of year! Each student will cut up pieces of yellow, white, and orange paper. This is a great way to help practice cutting skills, fine-motor skills, and gluing! These crafts would look excellent outside your classroom or on your classroom door.
Ooo! This is a fun and ghostly sensory experience! Using cotton balls and felt pieces, this ghost is a fun craft for your students this Halloween season. All you need is cotton balls, felt pieces, and black paper! Voila!
Put on a show this fall season with these wonderful puppets! Students will paint their spoons purple and add googly eyes and sharp teeth! Learn about vampires and let your students put on a spooky show!
 8. After Dark by David L. Harrison read aloud
Learning about the creatures of the night this fall? Look no further than this beautiful story full of poetry about nocturnal creatures. We love this one for its stunning poetic style and lovely illustrations.
What other creatures are around in the night? What if you can only see their eyes glowing? With this fun craft, students can collect twigs and small branches and leaves outside. Then, they can glue them to a black background and add googly eyes! This could easily be adapted for a bulletin board idea, too! Thanks, Green Kids Craft!
10. Pumpkin Investigation Sheet
Young scientists will enjoy learning and experimenting with pumpkins this fall with this FREE science worksheet. This is a great resource learning about size, estimating, colors, drawing, and counting! This small worksheet really packs a punch and explores a whole lot! Invite students to guess whether or not a pumpkin will sink or float!