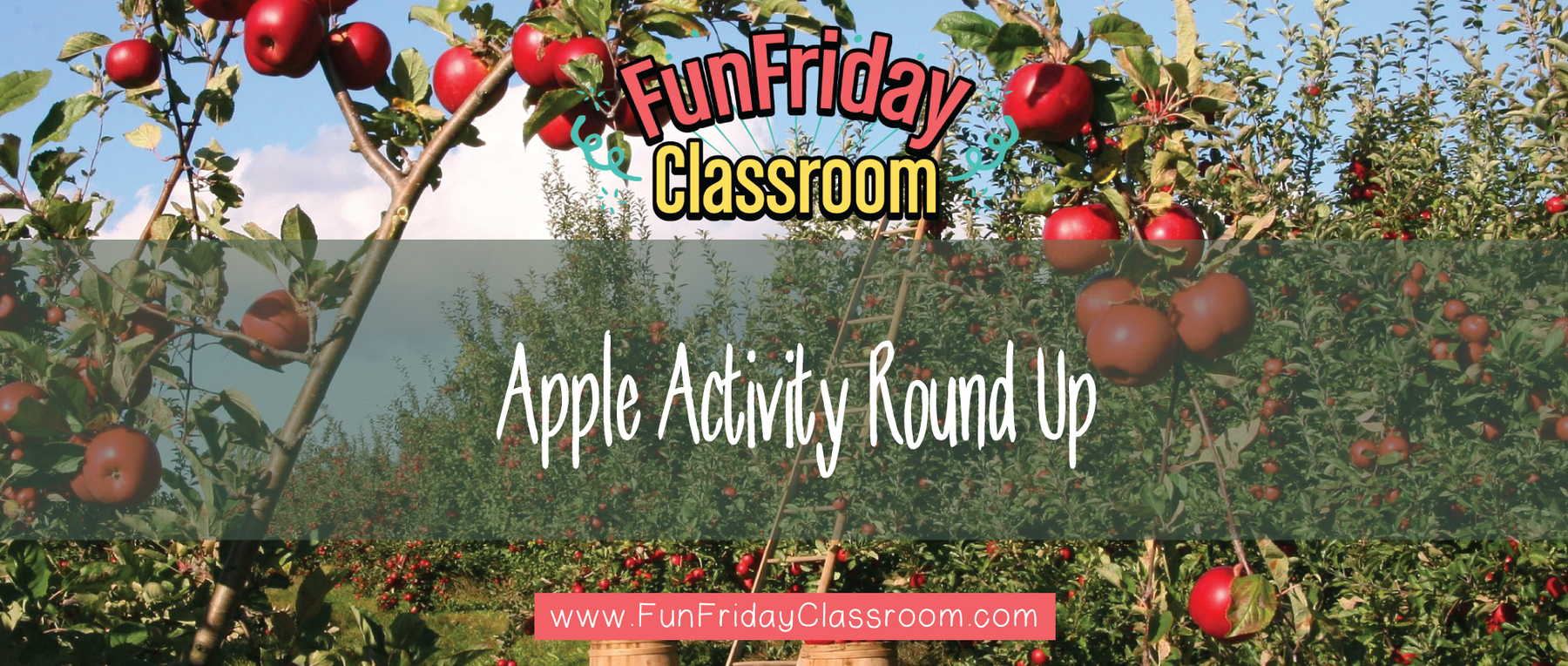 Apple Activity Round Up
With the seasons changing to cooler weather, we have apples on our minds! We have rounded up a few of our favorite resources, books, and activities you can bring into your classroom this fall all to do with apples! Enjoy!
Bad Apple: A Tale of Friendship is a wonderful story all about the importance of making friends, bullying, and friendship. Students will appreciate the sweet illustrations in this charming story.
Our Apple-Themed 5 Day Unit for K-1 is an incredible resource that features stories, science, and much more! Students will enjoy learning about the life cycle of apples and will love exploring and expanding on their apple knowledge.
This bundle of literacy and math centers is a sweet and simple packet for literacy and math centers in your classroom. These templates are easy to follow, giving young learners accessible worksheets.
When it rains it pours, and sometimes teachers need a ready-to-go plan for substitute teachers! If you want to have something ready to go, check out this apple sub plan packet!
For students looking to express their scientific knowledge about apples, this sweet activity book is the place to go! Your students will be able to color these apples while also exploring adjectives and new science vocabulary.
How to Make an Apple Pie and See the World is a beautiful picture book that students and teachers alike are sure to enjoy! This story gives young readers a glimpse across the globe and all the ways apples and apple pies are crafted and admired. Check out a video read-along here! 
This Spanish dual language kindergarten apple packet is an excellent resource for classrooms that have both Spanish and English speakers, or any setting that would love an immersive, diverse activity.
Looking for a fun activity to add to your math center? This apple tree roll and cover game is sure to help young mathematicians while having fun.
Sensory bins are an excellent way of supporting more students. Why not integrate apples into your sensory bin this fall?
 Kindergarten is a great time to explore color and patterns, and this fun apple pattern dot activity is the perfect way to combine these two new skills! Students will enjoy learning about colors and patterns with this apple format.
We hope that this fall brings lots of discovery to your classroom! With the sweet scent and crisp crunch of apples, teachers and students alike are sure to have a whole lot of fun learning new things this autumn! We hope these activities will help your students lean into their full potential. Happy learning!